GENERAL DEFINITION
The Turkish National Police (TNP) , which today is the state agency responsible for internal security in all provinces and districts in Turkey was established on April 10, 1845. Coast Guard performs this duty on the coast and seas. In the countryside, the gendarmerie that is military police, performs this duty, too. In the provinces, it operates under the command of governors (Vali) and district governors (Kaymakam). Civil administrators (Mülki amir) are responsible for the security and well being of towns and districts. The Turkish National Police (TNP) operates within the network of the civil administration system and carries out its duties under the command and control of the civil authority. Town governors and heads of district administrations supervise the force.
Within the central organization, there are Main Command Control, Strategy Development, Archive, Public Security, Data Processing, External Relations, Security, Communication, Aviation, Administrative and Financial Affairs, Supply-Maintenance, Construction-Real Estate, Interpol, Intelligence, Fight against Smuggling and Organized Crimes, Protection, Criminal, Special Operations, Personnel, Health Affairs, Civil Defense, Social Services, Inspection Board, Counter Terrorism, Traffic Education and Research, Traffic and Supervision, Foreigners Border Asylum. Provincial organization are created by provincial police departments and district police departments. The general directorate is attached to the Ministry of Interior in terms of senior institution and management.
The structure of the institution is in two forms. The first is the Central Organization and the second is the Provincial Organization. The Central Organization was structured as Departments. The Provincial Organization operates as Provincial Police Departments in 81 provinces.
DUTIES
The duties of The Turkish National Police are described as follows;
To ensure that the services for general safety and security are carried out in accordance with the relevant legislation,
Carrying out the services of informing the public about how to protect the society from public order crime, taking measures to prevent children and young people from going to crime and their use in crime,
To evaluate the information and statistics about public order crimes, to analyze crimes and to determine the methods of combating crime to prevent public order crimes, to direct the work of the provincial organization and to ensure that the society always trusts the Turkish police.
The application area of these duties is within the boundaries of the province and district municipalities in accordance with the relevant regulation.
UNITS WITHIN
All Turkish police officers wear navy-blue uniforms and caps. Patrol cars can be identified by their unique blue-white design and the writing "Polis" (Police) on the side doors and hood.
TRAFFIC POLICE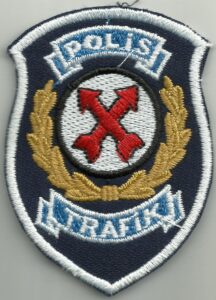 Traffic Police is a unit affiliated to the General Directorate of Security, which performs the necessary traffic inspections, speed checks and intervenes in traffic accidents in the city, outside the city and on highways. It's main tasks are to ensure traffic flow and to manage traffic for continuity of flow, to check the driver's license and to determine whether the rules are observed, to prepare minutes for traffic crimes committed, to keep and archive the information of drivers and vehicles, and to evaluate the available data. It is divided into branches such as City traffic, Highway traffic and Regional traffic.
NAVAL POLICE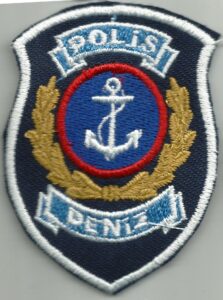 It is the police force in charge of port areas, gulfs and inland waters. It is the unit responsible for the safety of judicial and administrative affairs in the seas. Police Frogman work under this unit. They carry out search and rescue activities in seas, lakes and rivers as divers.
MOTORCYCLE POLICE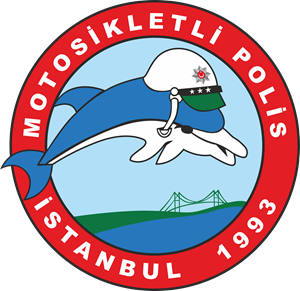 Motorcycle units are "Dolphins" and "Falcons". Dolphins are mostly involved in issues related to security. Usually they travel collectively and ride two people on a motorcycle. Sitting in front is called "vanguard"(öncü). Sitting behind is called "rear guard"(artçı). Rear guard carries weapons. Their clothing consists of red black and white colors. There is a dolphin figure with a cap on their arms.
On the other hand, unlike the Dolphins, Falcons usually ride a motorcycle and patrol it as a single one. They look at traffic disruptions and intensities in their regions, as well as traffic accidents. In addition to these duties, they are obliged to provide normal police duties. Falcons are generally used in escort and road opening services. They appear closer to people with their quick interventions and sympathetic attitudes. The Falcon's outfit consists of luminous green, navy and white.
AIR POLICE – AVIATION DEPARTMENT

Aviation Department was established on October 19, 1981. This unit started to serve with SA-318C Alouette helicopters. Currently, it serves in 8 central cities, namely Ankara, Istanbul, Izmir, Diyarbakir, Adana, Antalya, Van and Erzurum. In its inventory, there are Sikorsky Blackhawk S70A, Sikorsky Blackhawk S70i, Bell 206L, Bell 429 helicopters and Beechcraft King Air B350i, Cessna Citation xls planes and various types of UAV(İHA) and UCAV(SİHA) aircraft. Among its duties we can say that V.I.P. services, public order and anti-smuggling services, personnel and material transportation, air traffic control services, search and rescue activities, ambulance helicopter service in earthquake and natural disasters, and helicopter service for anti-terrorist activities.
CHILDREN POLICE

This unit was established to prevent children from being dragged into crime. They also carry out works to prevent children from becoming victims. Other duties are to conduct research on finding missing children, to conduct judicial and administrative procedures related to incidents involving children, to ensure the security of education and training environments, to control the places where children are concentrated and to protect children from all kinds of harmful and dangerous habits.
ANTI-TERROR POLICE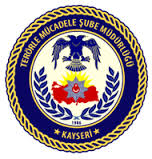 The Anti-Terrorism Department was established in accordance with the decision of the Council of Ministers published in the Official Gazette dated 30.09.1985 and numbered 18884, and started to serve as 6 Branch Directorates with the Ministry Approval dated 26.08.1986. It continues to serve as 14 Branch Managers and 1 Administrative Bureau Supervisor in order to meet the increasing needs over time and to combat terrorism and terrorist elements effectively and efficiently. From its establishment to the present day, this unit prevents the crimes that are defined as terrorist crimes in the laws within the framework of the rule of law principles and the understanding of duty respectful to human rights.
AGILE FORCE(ÇEVİK KUVVET)

This unit was established to maintain order in meetings, demonstrations and marches held within the framework of laws. It also protects participants in all kinds of press releases, rallies, meetings, hearings and sports activities. And it interferes with social events when necessary.
SPECIAL OPERATIONS(ÖZEL HAREKAT

This unit was established in 1983 to perform high risk operations that require special skills, training and equipment to perform. This unit takes part in sudden raid missions to buildings associated with events such as terrorism and smuggling. Special Operations Directorate Central Organization; It consists of 3 Vice Presidents responsible for Personnel and Administrative Affairs, Logistics and Supply and Training and Operations in the center, 10 Branch Directorates, Police Special Operations Training Center Directorate and 8 Special Operations Directorates in the Provincial Organization directly connected to the Center. In the provincial organization, there are 23 Special Operations Branch Managements in the second region provinces and 39 in the first region provinces.
ANTI-SMUGGLING AND ORGANİZED CRIME

This unit fights against all kinds of smuggling crimes, which are the most important financial sources of terrorist organizations such as cigarettes, alcohol, historical artifacts, fuel oil and drug trafficking. It also fights against organized crime organizations that disrupt the peace and tranquility of the society and damage our country's democratic and socio-economic structure.
HOW TO BE?
Pre-service training is provided by the Police Training Centers (PEM) of the Police Academy. Police training is provided by training units named Police Commander Training Center (PAEM), Police Vocational School (PMYO) and Police Vocational Training Center (POMEM). PAMEM graduates who are trained at the Police Academy start their positions as the deputy police chief. Those who have received undergraduate education in various fields in the Police Vocational Training Centers start to work as police officers with 6 months of vocational training. On the other hand, those with a 2-year associate degree education are trained at Police Vocational Schools and start to work as police officers.
HISTORY
Turkish police history started with Turkish history. Turks, which have established various states throughout the history, carried out public order and security together with the national defense.
In Old Turks
In Old Turks, public order and security tasks were carried out by Subaşı(Police in the old Turkish) in accordance with certain laws. Oghuz Khan's Oghuz Law, Genghis Khan's Ulugh Law, Timur's Regulations(Tüzükkat) are the major legal rules of those periods. In these laws, as well as the prevention of crimes, importance is given to catching the criminals in the crimes committed. As it can be understood from these explanations, the police organization in the old Turks was part of military and showed military features.
Period of 1299-1453
When Osman Bey captured Karacahisarı, he gave the city's management to his son Orhan Bey and appointed his friend Gündüz Alp as Subaşı. This person is the first Police Chief in today's sense. They disciplined and trained the soldiers during the peace period. And they ensured the order of the city. During the war, they commanded the continents they raised. In the Ottoman Empire, the police force was inside the military army. Military officers served as Police commander in the same time. State and army organization grew over time and Sultans carried out all administrative, military and also public order and security tasks in the country with grand viziers that representing themselves in the face of the state and the people. For this reason, the Grand Vizieres used special officers and foomen(çuhadar) for these duties.
Period of 1453-1826
Police authorities; It consisted of Grand Vizier, Janissary Agha, Drubber (Falakacı), Armourers(Cebeciler), Bombardiers(Topçular), Bostanji-bashi and Cadi(Kadı). The drubbers beat and imprison those committing crimes by order of Janissary Agha who is the biggest responsible. Armourer(Cebeciler); Hagia Sophia, Kocapaşa and Ahırkapı sides, Bombardier(Topçular); the Tophane and Beyoğlu districts, Bostanji-bashi and bostanji(Bostancıbaşı ve bostancılar); Üsküdar, Eyüp, Kağıthane, Boğaziçi, Kadıköy, Adalar and Kağıthane provided the public order and security of Boğaziçi, Kadıköy, Adalar and Ayastebanos.
Period of 1826-1845
After the Janissary Quarry was lifted in 1826, a military organization Muhammad's Victorious Soldiers (Asakir-i Mansure-i Muhammediy) was established in Istanbul. This organization also served as a police department. The commander of this organization, called Serasker, had the powers of the Janissary Agha, who was involved in ensuring internal security.
Period of 1845-1879
ESTABLISHMENT OF POLICE ORGANIZATION. An organization called "POLİS" was established in Istanbul on April 10, 1845. The duties of the newly established police organization were also specified in the Police Regulation published on the same date and this news was announced to foreign embassies in a letter.
Period of 1879-1908
In 1876, within the framework of Reorganizations(Tanzimat) and Reform(Islahat) movements, a police agency was asked to be established according to European examples. With the order of the government established after the declaration of the First Constitutional Era, the Zaptiye Ministry was established in 1879.
Period of 1908-1918
The Zaptiye Ministry was abolished and a "Police Department" attached to the Ministry of Internal Affairs and responsible for carrying out the police affairs to the country and a police directorate affiliated to the Istanbul Province were established.
Period of 1918-1923
Police in the War of Independence: Turkish Police served as the Police of the Ottoman State throughout the country from 1918 when the Mondros Armistice was held, until 24 June 1920 when the National Police Service was established.
Turkish police have taken place in the our minds with their tolerance and helpfulness to refugees and immigrants at the borders. Faithful Turkish police have taught how can be a human to the whole world.
This organization, which has existed since the beginning of history, has always been with the people and the state in good day and bad day. And it will continue to be after that, too.
Please follow and like us:
The following two tabs change content below.